The Best Mobile Tools for Marketers
If you (or your boss) still aren't convinced about mobile marketing, you should definitely reconsider. There are more than 6.5 billion (yes, billion with a b) mobile subscribers worldwide. Just for comparison, there's only seven billion people in the world.
Still think mobile marketing is a waste of your time?
There are tons of tools to help newbies excel at mobile marketing. Some are designed to target multiple areas while others specialize in one aspect of mobile. Check out the three tools below as a starting point in your research on mobile marketing, and let me know if you find other helpful mobile tools!The Text Tool – TextUs.BizThis tool is super cool and perfect for companies reaching out to Millennials or people who are always on the go. Businesses that use TextUs.Biz can communicate with their customers through text messages sent on their computers or iPads. An even cooler feature is that customers who sign up for the program can text the company's main phone line to schedule appointments or make reservations.
This tool can make it easier for customers to contact you via the channels they prefer (a crucial success factor for content marketing) and increases employee efficiency. Instead of getting caught up in a wave of phone calls, employees will have much more free time to devote to other business-related tasks. There are several plans for TextUs.Biz which range from free to $99 per month, depending on how many messages you send. If you're a service-oriented business, I would definitely look into this.
Read the full post and learn about the other mobile tools here: http://bikinimarketing.com/the-best-mobile-tools-for-marketers/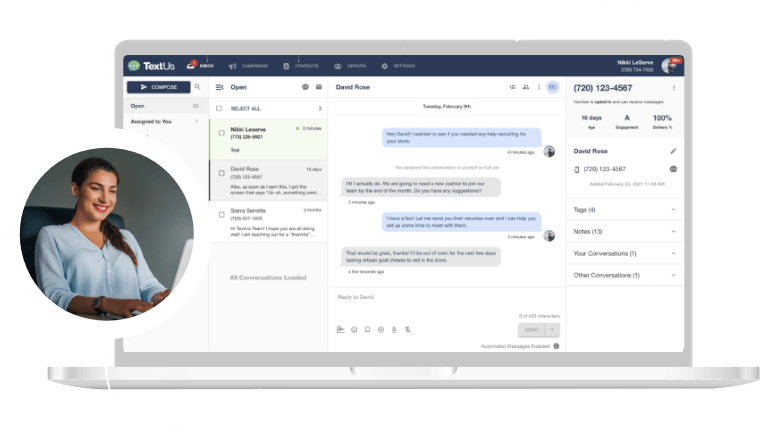 Get a TextUs Demo
Learn how thousands of businesses use TextUs everyday to communicate in real-time.