Do you know who's texting your business landline?
More and more customers today are text messaging businesses just like they text their friends and family. From simple questions and requests to making appointments. If your clients are texting you but you're not responding, you could be missing out on valuable conversations and customers!
Do you know who's trying to text your business? Claim your business landline number for FREE and never miss another text or customer with TextUs.Biz!
All you have to do is sign up with an email that you'd like incoming text messages to get forwarded to. It's that easy!
When you're ready to become a Text Friendly business you'll be able to send and receive text messages with your clients from our easy-to-use web portal. You'll be able to manage many conversations at once, send SMS marketing messages to groups of customers and even set business hours so that an auto-responder will respond while your away!
Ready to claim your number? Get started here!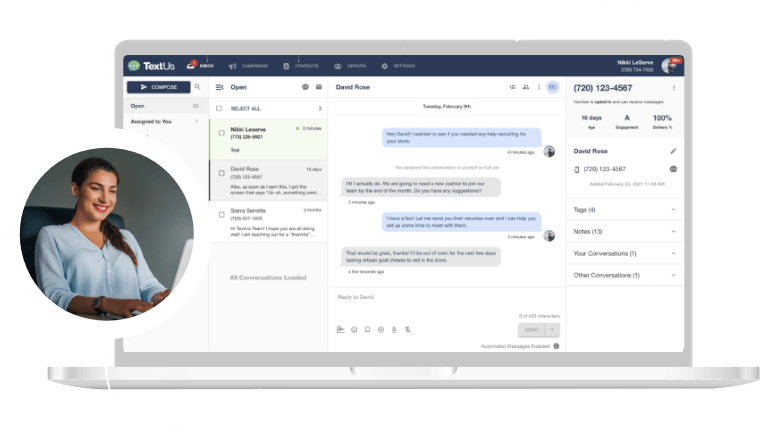 Get a TextUs Demo
Learn how thousands of businesses use TextUs everyday to communicate in real-time.