How to Adopt Conversation-Driven Recruiting Powered by Texting [Webinar]
We'll share 3 steps to adopting conversation-driven recruiting and provide a "Business Texting Playbook for Staffing & Recruiting" with templates that you can use to start texting.
You'll also be able to see the data behind how ettain group was able to track and prove a ROI for texting in 30 days.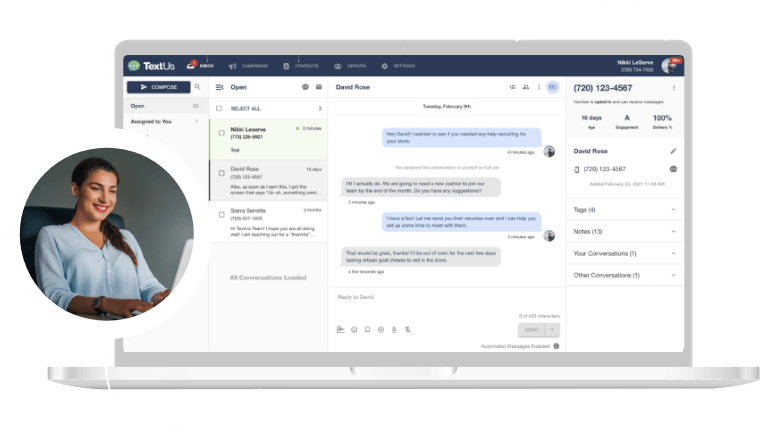 Get a TextUs Demo
Learn how thousands of businesses use TextUs everyday to communicate in real-time.