How Consumer Habits Influence Business Text Message Trends
SMS marketing statistics show that consumers use text messaging in their personal lives as a way to stay connected to people. These text message trends carry over into business SMS. This creates a unique opportunity for companies to add SMS marketing as a channel in their strategy.
The happiest consumers who have not unsubscribed from SMS marketing are found in the healthcare and college/university sectors. 79% of users say they have not unsubscribed from receiving text messages from their healthcare providers.
A consumer survey found that 44% of users unsubscribed from at least one SMS campaign. Our TextUs users have less than 1% opting out from SMS campaigns a month.
Consumers are open to businesses engaging with them, but you must do it intentionally. Having a solid SMS marketing strategy attached to your regular marketing plan will allow you to increase results across this valuable channel. In order to be successful with SMS marketing, you need to keep an eye out for unsubscribes and why people do not want to hear from you. By managing your opt-in and opt-outs, creating a cadence that makes sense, and delivering quality messages, you will see engagement and sales go up. Once you track not only the message content itself, but the purpose behind it, you can develop an SMS marketing strategy that builds your business.
On behalf of TextUs, Benenson Strategy Group conducted 1,000 interviews among smartphone users nationwide, ages 18 and older. The survey was fielded from May 14 – June 2, 2023. Data also includes TextUs usage collected from customers.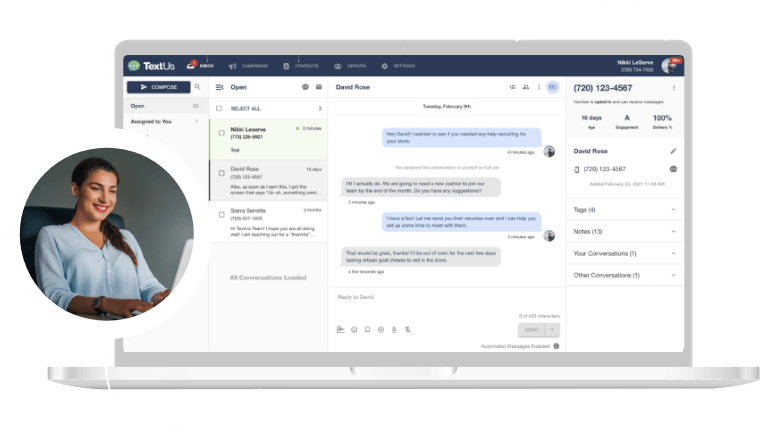 Get a TextUs Demo
Learn how thousands of businesses use TextUs everyday to communicate in real-time.