New Unread Message Indicator, Group Broadcast limits and Password Security [Product Update]
New Unread Message Indicator
Messages will no longer jump open in the main messaging area. This is designed to reduce distraction if you have a high number of messages coming in. You will instead find an unread message count. The messages will still flash green, yellow, and red based on how long you take to open them.
Group Broadcast Messages Now Limited to 140 characters
This change is required as messages above 140 characters are determined by the carriers as two messages and so this effectively doubles the number of messages sent. A 200 character message to 100 people becomes 200 text messages. This can cause issues with number blocking and people being unable to effectively text message.
We are always striving to improve message deliverability in line with these new regulations. If you have any questions feel free to contact us.
Updated Password Security Requirements
To improve security we have updated our password requirements. You now need a minimum of 8 characters, one uppercase, one lowercase, and one digit.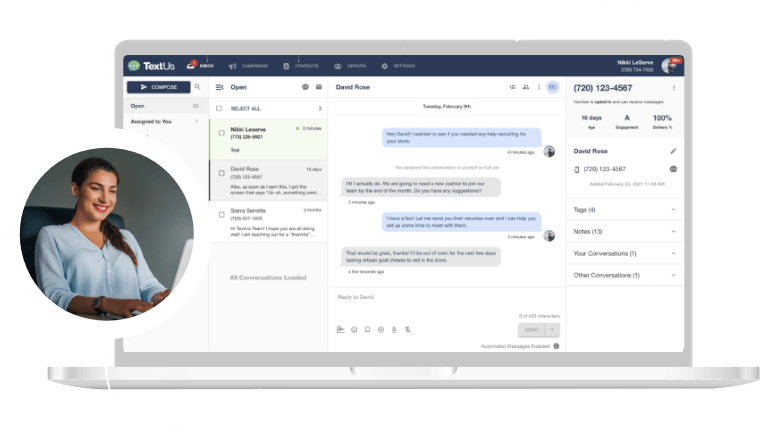 Get a TextUs Demo
Learn how thousands of businesses use TextUs everyday to communicate in real-time.