Deliver Exceptional Customer Service with an SMS powered Help Desk
Unfortunately, we've all been there; stuck in the endless automated voice prompt menu trying to navigate your way to a customer service agent. Often times, we are put on hold and when phones are too busy, we are presented with the option to leave a voicemail. Most of us hang up and tell ourselves "I'll call later", but actually never get around to it. As a business, are these the kinds of interactions you want your customers to have with your brand?
We didn't think so. It's time to simplify and personalize all of your customer interactions with Messages. Provide personal, first class customer support by letting your customers reach you directly through SMS messaging. Get instant feedback so you can fix the problem before it happens. Let us help make your business run smoother and your customers happy with a fast and accessible communication platform, powered by texting.
What are you waiting for? Start providing better customer support today!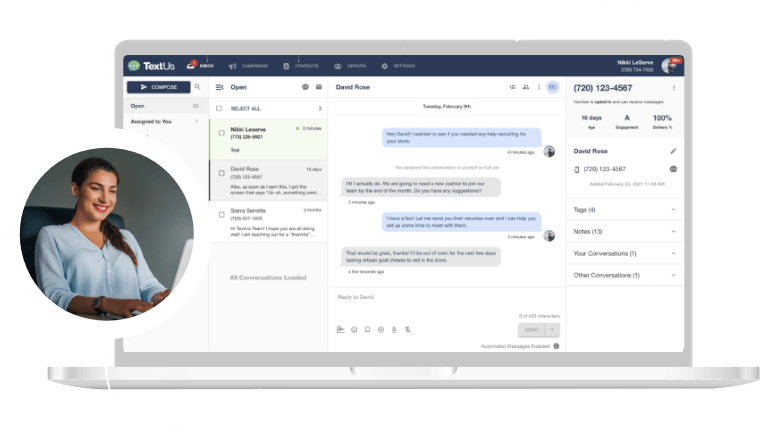 Get a TextUs Demo
Learn how thousands of businesses use TextUs everyday to communicate in real-time.