Why Sports Teams Choose TextUs
Increase Sales Rep Productivity
Maximize the time your team spends selling by using your texting solution to send group broadcasts.
Increase Response Rates
Text target customers to get a 40% response rate.
Fill Your Venues Faster
Use group broadcasts to connect with more fans faster.
Promote Special Game Offers
Reach your target audience with special offers and promotional events.
Put More Butts in Seats
Communicate faster to sell more game day experiences.
Track Texts in Your CRM
Capture messages in your database automatically.
Eliminate Cold Calls
Skip ineffective sales techniques and focus on a 1:1, conversational texting solution.
Track Sales Rep Effectiveness
Track texting analytics to identify texting best-practices.
Leave No Sale Behind
Get dormant sales targets to respond instantly.
Build Better Relationships
Communicate the way fans prefer.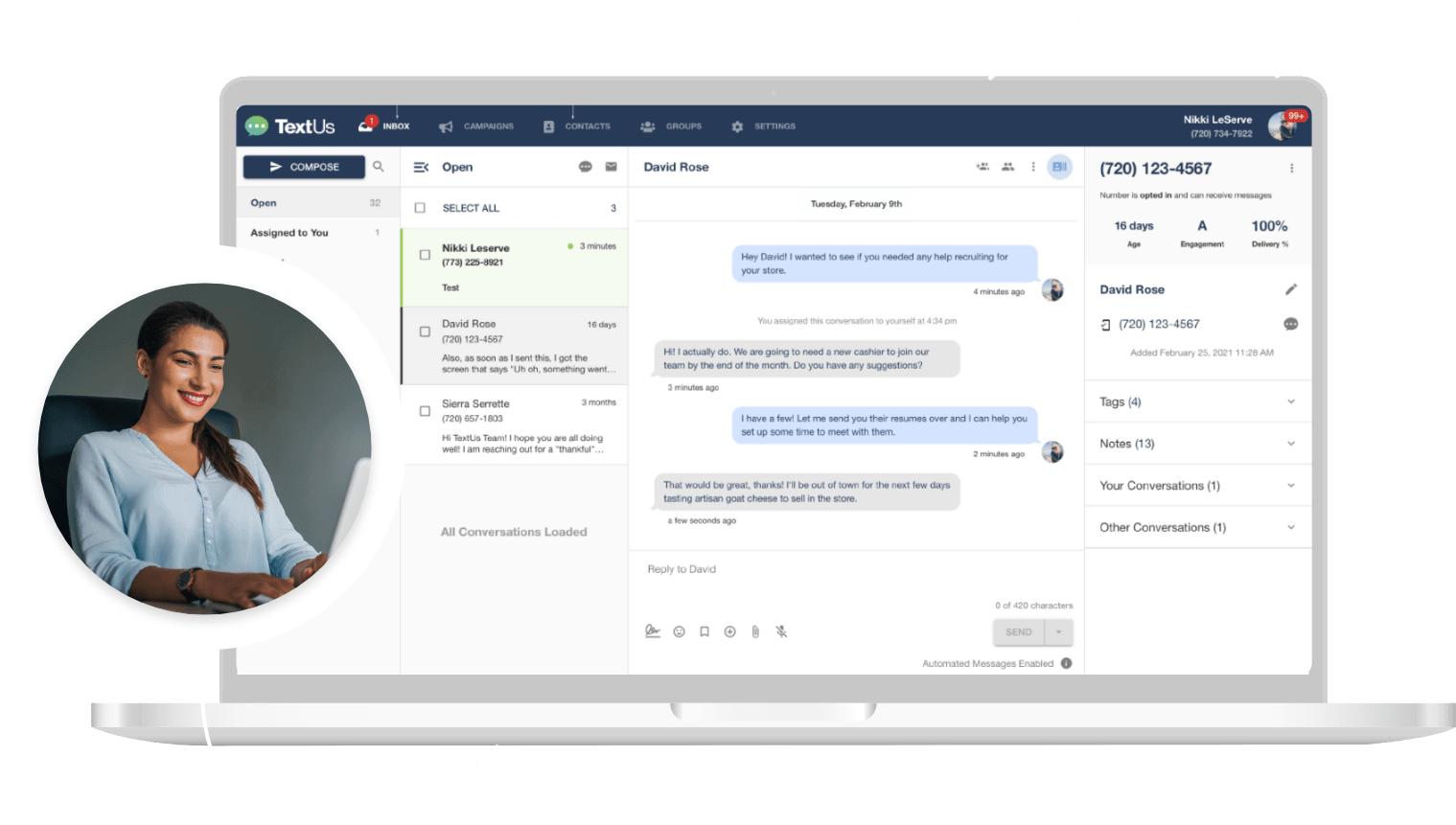 Get a TextUs Demo
Learn how thousands of businesses use TextUs everyday to communicate in real-time.