The #TextFriendly Hashtag
We need your help spreading the #TextFriendly message! Tell your favorite business you'd rather text than talk!
" Hey @(Enter Business Name), I'd rather text than talk, I wish you were #TextFriendly – TextUs.Biz"
Would you rather text or talk? http://textus.biz/textortalk/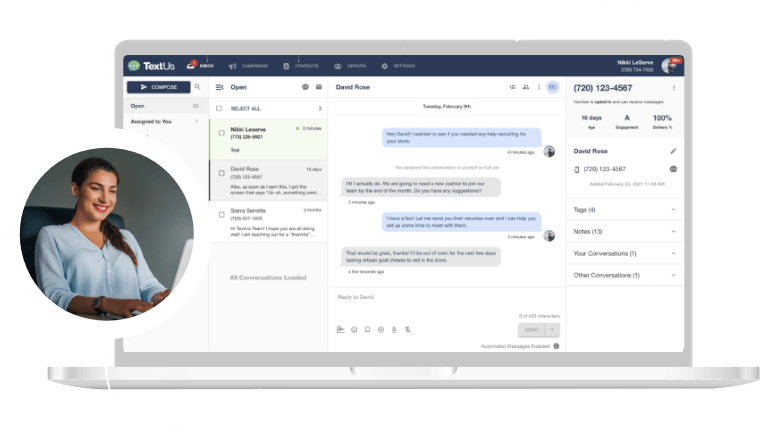 Get a TextUs Demo
Learn how thousands of businesses use TextUs everyday to communicate in real-time.