trustaff Accelerates Recruiting Process, Places Travelers in 1 Day with Two-Way Text Messaging from TextUs
Premier staffing firm accelerates sales and cuts response times using new sales texting platform
image: https://textus.com/wp-content/uploads/2022/03/266548.jpeg
TextUs.Biz is a sales texting platform that allows recruiters to connect directly with candidates. This eliminates missed calls, buried emails, and response lag time. Using two-way text messaging from TextUs.Biz, trustaff now places candidates in as little as one day.
---
Time to place travelers
Before TextUs.Biz
1 month
With TextUs.Biz
1 day
---
trustaff Marketing Director Andy Hartman attributes the company's success with TextUs.Biz to two factors:
Texting is more convenient for travelers

Texting differentiates trustaff from the competition
Hartman said: "We are always looking to adapt and to use the latest tools available. Using TextUs.Biz allows our team the flexibility to contact people the way they prefer to communicate. This is going to have a drastic impact on our business. Everyone who uses it loves it. Everyone who doesn't have it wants it."
TextUs.Biz President Ted Guggenheim commented: "Text messaging is the most effective form of communication for getting a response. It offers companies a unique competitive advantage by accelerating sales, increasing efficiencies, and improving the customer experience. Texting for business is quickly surpassing calling and emailing as the preferred communication channel. This is especially true in the staffing industry, where candidates are hard to reach and every minute, even every second, counts. We're delighted at the success trustaff is realizing with TextUs.Biz, and we look forward to supporting their staffing industry as we move forward."
Learn more about how trustaff and other staffing firms have turbocharged their sales processes using TextUs.Biz: http://textus.biz/resource-center/.
---
About trustaff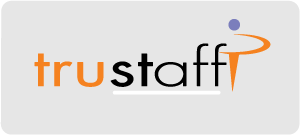 trustaff is a recruiting and staffing agency based in Cincinnati, Ohio. trustaff has experienced exponential growth over the last 10 years, rising from a healthcare-only recruiting company to a premier provider of staffing solutions spanning industries coast to coast, all disciplines top to bottom, and satellite offices across the nation. Visit www.trustaff.com and connect with the company on social media.
---
About TextUs
Headquartered in Boulder, CO, TextUs is using its two-way, text messaging technology to change how businesses communicate with their customers, leads, and opportunities. With eight times the response rate of traditional communication channels, TextUs.Biz empowers salespeople and recruiters to sell smarter and faster. Visit textus.com and connect with the company on Facebook, @TextUsBiz, and on LinkedIn.
---
Media Contact: David Folwell, The Growth Co. LLC, 5712719210, david@thegrowth.co
News distributed by PR Newswire iReach: https://ireach.prnewswire.com
SOURCE trustaff
 Copyright (2015) PR Newswire. All Rights Reserved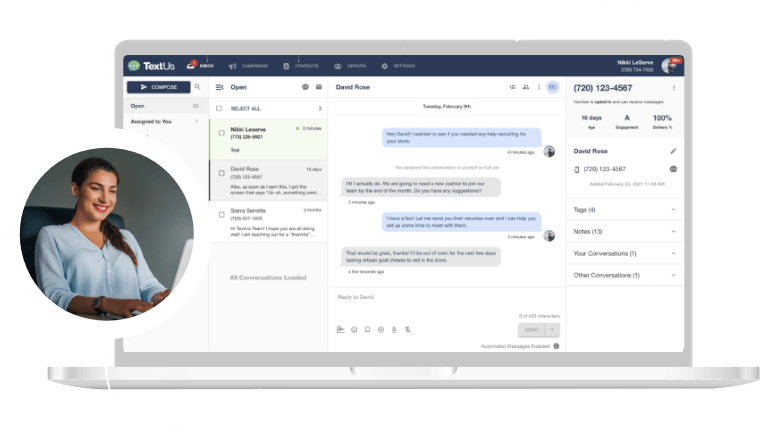 Get a TextUs Demo
Learn how thousands of businesses use TextUs everyday to communicate in real-time.