How To: Use The To-Do Feature To Track Your Active Conversations
Many sales professionals use TextUs.Biz to manage their daily conversations with potential clients. Text messaging has a 98% read rate – much higher than sending an email or leaving a voicemail – making it the ideal communication tool for sales professionals to touch base with clients quickly and efficiently! With hundreds of contacts per week, it can be challenging to keep track of each conversation.  One of the first features that we added to the messaging portal was the To-Do list and Notes section to keep users organized. Using the To-Do feature in TextUs.Biz can not only track what you need to do, but highlight the contacts that you need to follow up with. Combine it with the Notes section to remember details that will keep yourself organized and your clients will be impressed! To use the To-Do list, click on the contact you'd like to add a note or to-do about, and then click on the up arrow next to notes or to-dos to access those fields. Type a to-do task and hit enter to save it and the contact with the task will be highlighted in orange.
All of your contacts with a task can easily be sorted by clicking the "To-do" Button. This will then filter all other conversations out of your side bar for easy access.
Simply select the contact with the to-do task and check it off when you complete it.
Write anything you'd like in the notes section and it will autosave for you! Within the tasks section, you also have the option of deleting any completed or uncompleted task, as well as clearing completed tasks.
Want to be a Sales Superstar? Check out our new Sales Acceleration Tool: TEXTCELLERATE™!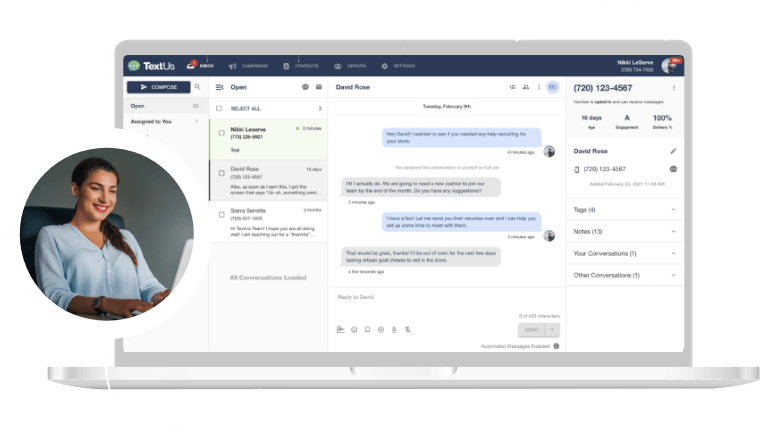 Get a TextUs Demo
Learn how thousands of businesses use TextUs everyday to communicate in real-time.