Retail Holiday Hiring Statistics and Text Recruiting
Can you text job applicants?
You may want to this holiday. With fears of a looming recession, workers want retail seasonal jobs but retailers are scaling back. 
The retail market has shifted yet again. Last year, during the holiday season, we saw a strong desire for retailers to bounce back from Covid-19 with increased hiring initiatives. In that candidate market, employers couldn't keep up with their applicants—taking too long to reach out, not making offers fast enough, or losing candidates to more attractive offers from competitors. Employers bumped up incentives and bonuses to attract new hires. 
This summer, retailers saw a different trend—while consumers were ready to shop online and in stores, workers were not willing to work. The inconsistent work schedules and stress kept retail employees from applying for jobs or quitting. Employers continued with bonuses and incentives to try and bring out the workforce. 
Now the same workers who were particular in demanding how and where they worked, seem desperate for jobs–many of them looking to find seasonal work to help with the rising costs and standard of living.  
If you want a more in-depth view on retail hiring this season, read our full blog about it and contact us today!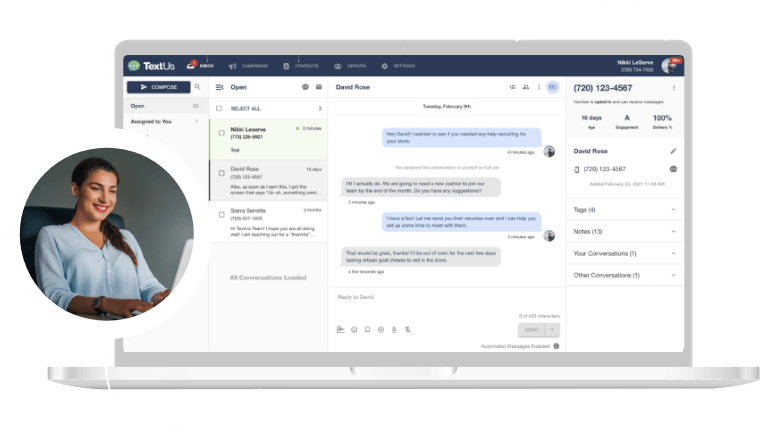 Get a TextUs Demo
Learn how thousands of businesses use TextUs everyday to communicate in real-time.