State of Texting 2022 Infographic
Technology that allows companies to interact with their customers, prospects, employees, and other stakeholders will be beneficial going into 2023. In order for technology to meet the needs of users, the user experience must be positive. The goal of technology is to improve the lives of its users, not make training or learning the product more difficult or add extra time. Users still want and expect speed and convenience in their lives and technology should accomplish that.
In our report last year, we predicted that users would want uninterrupted workflows, better user experience, and speed and convenience. We have seen those continue to be important solutions for businesses. We also have continued to see an increase in demand for texting and how businesses are using text to communicate with their employees, candidates, prospects, and customers.
We once again dug into our data as well as a survey to our customers to better understand how texting can provide a communications solution when companies are facing constraints, and to bring you the top texting statistics.
The software landscape has changed because of this growth. There are now many more companies offering business texting software platforms, but they are not all created equally. The various feature sets and a company's roadmap is a good indicator of finding the right SMS platform for you.
Looking at the top challenges businesses may face in 2023, we have already seen how texting has provided solutions. Our customers have been able to withstand labor shortages and economic downturns by recruiting via text, embracing the digital transformation with SMS marketing, and engaging with employees to increase internal communications. Read the full report here and learn more about how TextUs can help you today.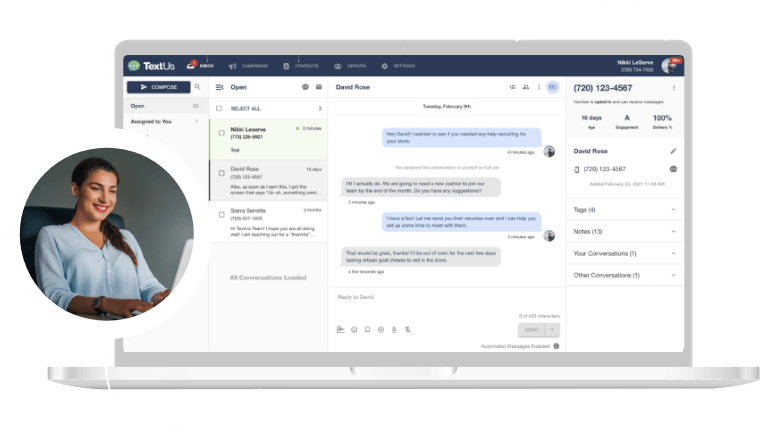 Get a TextUs Demo
Learn how thousands of businesses use TextUs everyday to communicate in real-time.