Top Chrome Extensions Every Recruiter Needs in 2022!
Nowadays, the software landscape for recruiters is vast. Every new SAAS solution claims to save time, money, and place candidates – but how much truth to that is there? In recruiting and staffing, time is money and time is best spent reaching out to qualified candidates.
Recently, we asked some of our recruiting partners to really get an understanding of the top SAAS tools in the recruiting/staffing industry. On top of this, we asked one important question – what makes your days more efficient? The answer: Chrome Extensions. 
What is a Chrome Extension?
Chrome Extensions are browser add-ons that customize your online experience. They enable users to tailor specific functionality to individual needs or preferences. 
A single extension can include multiple components and a range of functionality, as long as everything contributes towards a common purpose i.e texting candidates on their phones!
Why do recruiters need Chrome Extensions in 2022?
There are a ton of benefits that chrome extensions provide for recruiting and staffing professionals. Extensions save time, boost candidate placement, help clean your CRM data, and improve recruiter productivity.
Since each recruiting firm is so different and fills different needs – we thought we would wrangle our top chrome extensions for recruiters so you don't have to!
Chrome Extensions Every Recruiter Needs
Depending on what ATS/CRM your company uses – you will likely have different options for a lot of these categories, but here are some of our favorites!
1.Best Scheduling Extension For Recruiters
2. Best Email Efficiency Extensions For Recruiters
3. Best ATS Extension For Recruiters
4. Best Communication Extension For Recruiters
5. Best Data Extraction Extension For Recruiters
There you have it! Some of our favorite chrome extensions to help recruiters and placement specialists make the most out of their day and crush quota. Do you have questions about any of these or have one you love that isn't on the list? Let us know here!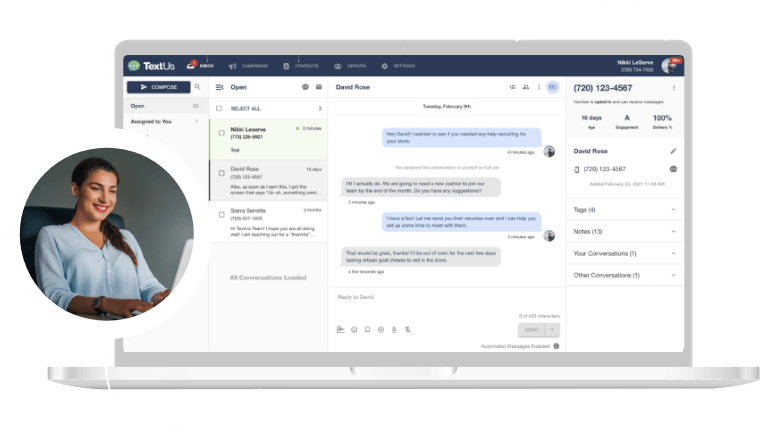 Get a TextUs Demo
Learn how thousands of businesses use TextUs everyday to communicate in real-time.