TextUs Top 10: Here are our top performing assets of 2022
We wanted to wrap up the year by looking back at our most popular blogs, templates, and playbooks of 2022. It's a helpful way to see trends in the past year and also give insight into some possible upcoming trends and markets.
Among all our industries, conversational text messages continue to be the most popular message type over campaigns with response rates averaging twice as many as campaigns with Tuesdays and Wednesdays having the highest response days of the week. Learn more about the types of messages that work in different industries and some helpful tips in some of our most popular content pieces below.
Thinking about implementing texting in 2023? Here's why you should.
The explosive growth SMS has seen with more adoption, usage, and industries including it in their business communication strategy. We expect to see response rates increase — we saw an increase this year and expect it to improve next year. Understanding texting statistics including how users respond and what they click, will let users do more of what is successful and increase demand. We know that texts already have a greater chance of being seen and replied to than email or phone calls, but now users can track large campaign sends.
Looking at the top challenges businesses may face in 2023, we have already seen how texting has provided solutions. Our customers have been able to withstand labor shortages and economic downturns by recruiting via text, embracing the digital transformation with SMS marketing, and engaging with employees to increase internal communications. Read more about our predictions for 2023 and contact us today to add texting to your business plan for 2023.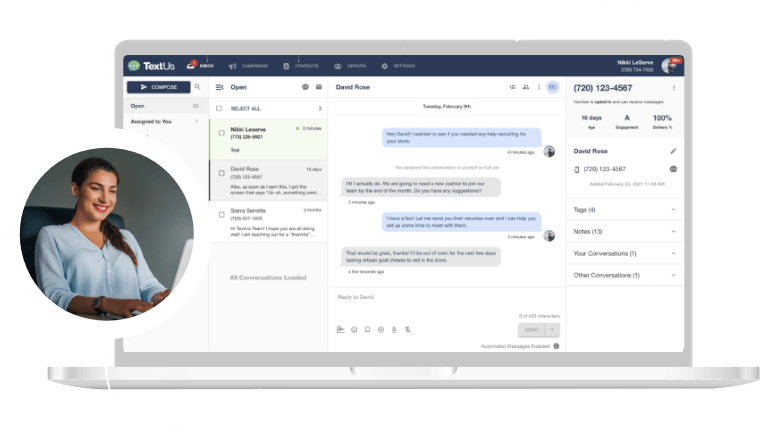 Get a TextUs Demo
Learn how thousands of businesses use TextUs everyday to communicate in real-time.